2019 has started off with a bang for our organization. We have so many changes and improvements in store, and the second of many is the addition of new instructors to better serve our students.
Stomping Ground aims to provide the best onstage training from the most well-qualified instructors, and we have added several instructors and new class offerings that we're excited about (including not ONE but TWO Gregs). Here's the lowdown:
We're thrilled to add Greg Mihalik to the Improv Instructor team. Greg holds his state certification in Texas in Theater Arts K-12 and has both his BA in Theatre from Lehigh University and his MFA in Playwriting from Rutgers University. Greg has been teaching and doing improv since 2004. He is a graduate of the Improv Conservatory Program at Magnet Theater in New York City and the Improv Training Program at Hideout Theatre, as well as the Musical Improv Training Programs at both institutions. Greg has additional training in improv and musical improv from Coldtowne Theater and Merlin Works in Austin, TX. While at Magnet, Greg performed on musical and non-musical house teams, Pyros & Titan. In Austin he founded and coached the musical improv troupe, Human People, and co-founded the musical improv duo, Too Shy Guys, which still performs to this day. Greg has taught theater arts at the middle school, high school, and college level for a total of 13 years.
Stomping Ground also welcomes Ashley H White and her wide range of expertise; Ashley will be teaching Movement & Physicality for the Performer and more. Ashley is an award-winning director, fight & intimacy director, and teaching artist, with over fifteen years of professional theatre experience. She is the Founder and President of SCDallas (est 2012), Dallas' only open resource for Stage Combat & Movement Instruction. SCDallas has over 600 members, is host to an annual Regional Workshop (The Lonestar Smash), and mounts regularly scheduled "Fight Nights" and workshops. Through the Society of American Fight Directors, she is certified as an Advanced Actor Combatant, with recommendation in seven weapon disciplines. As a fight & intimacy director, she works all over, most recently choreographing the fights for Angels In America Part II: Perestroika by Tony Kushner at Uptown Players and intimacy for In The Next Room (Or the Vibrator Play) by Sarah Ruhl at IMPRINT Theatreworks, and She Kills Monsters at Texas A&M Commerce, and intimacy and violence for Spring Awakening at Uptown Players. She is the Artistic Director of the award-winning IMPRINT Theatreworks, coined "Dallas' Hottest New Theatre Company" by Broadway World. She also works as a freelance director. Her next directing project is the stunning song cycle, Ghost Quartet by Dave Malloy, at IMPRINT Theatreworks. Ashley has been recognized for her work, most recently being featured on year-end best of 2018 lists for TheaterJones, Culture Map, and The Dallas Voice. She was awarded three outstanding direction awards alongside one special citation award for outstanding fight & intimacy direction from the 2018 DFW Theater Critics forum. She also won a special recognition 2018 column award for Outstanding Fight & Intimacy Direction. She has been a featured artist in publications such as Arts + Culture Texas and KERA's Art+Seek.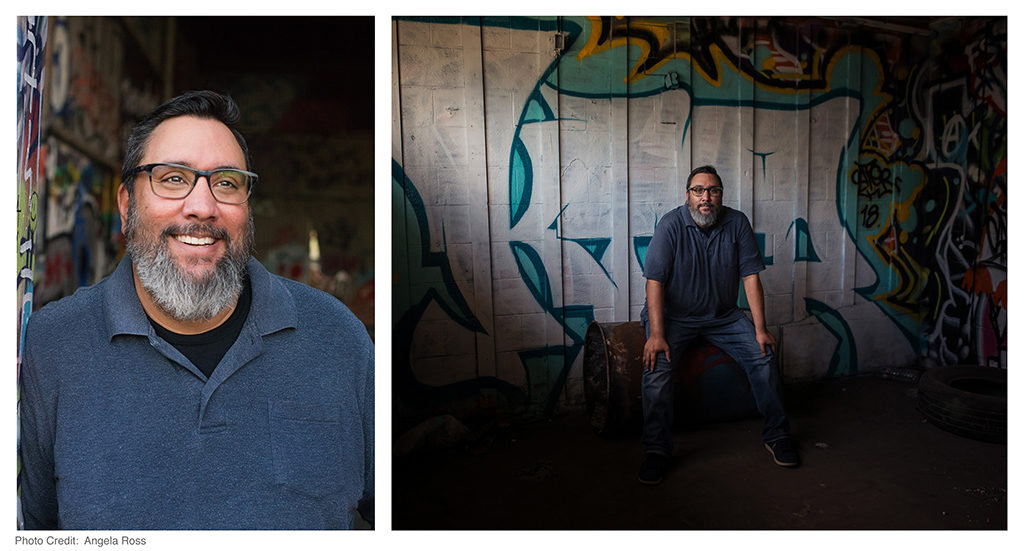 Greg Silva has officially joined the team as an Improv Instructor. Greg has spent the last twenty years writing and performing comedy in the DFW area. He got his start by training under Randy Bennett (Original Groundling and creator of the Groundlings writing lab) and fellow ground stomper, Chad Cline. He has written for and performed with Lone Star Comedy, Voodoo Mechanic (founding member), Section Eight Comedy and Pegasus Theatre. Greg has also spent the last decade voicing countless character deaths in several anime series, including Fairy Tale, One Piece and Alderamin on the Sky. When it comes to improv, Greg's mantra is "The fun is in the fear."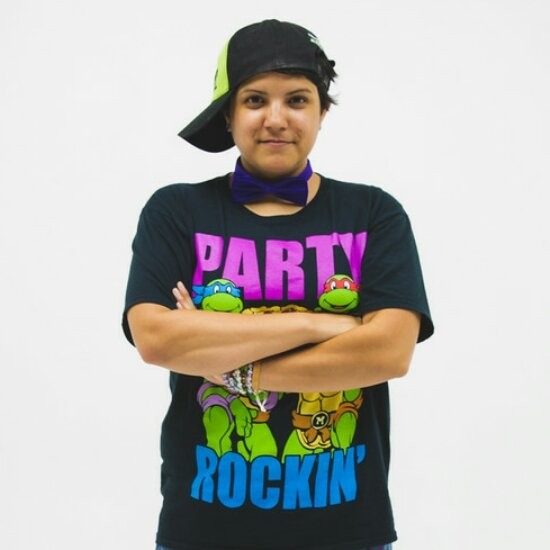 Rounding out the new Instructor Team is Diane Michele, who will be teaching Stand Up. Diane is a proud member of the LGBTQIA community, and has been performing comedy for six years in stand-up, sketch, improv, and plays including The Vagina Monologues and Check, Please! Diane has toured with LMAO Texas and performed at colleges across the state of Texas. She has also worked with Conan O'Brien's Team Coco writing team and co-hosted the award-winning online radio shows That Comedy Show and Chicks and Giggles. She has also appeared on TV and in independent films. Diane studied stand-up comedy and writing under Emmy award-winning comedian Dean Lewis and Stomping Ground instructor, Aaron Aryanpur.
We look forward to providing exemplary training to students all over DFW in 2019. Our Spring Early Bird Enrollment continues through February 14 so sign up now for $25 OFF.