Events for December 14, 2018
Events Search and Views Navigation
8:00 pm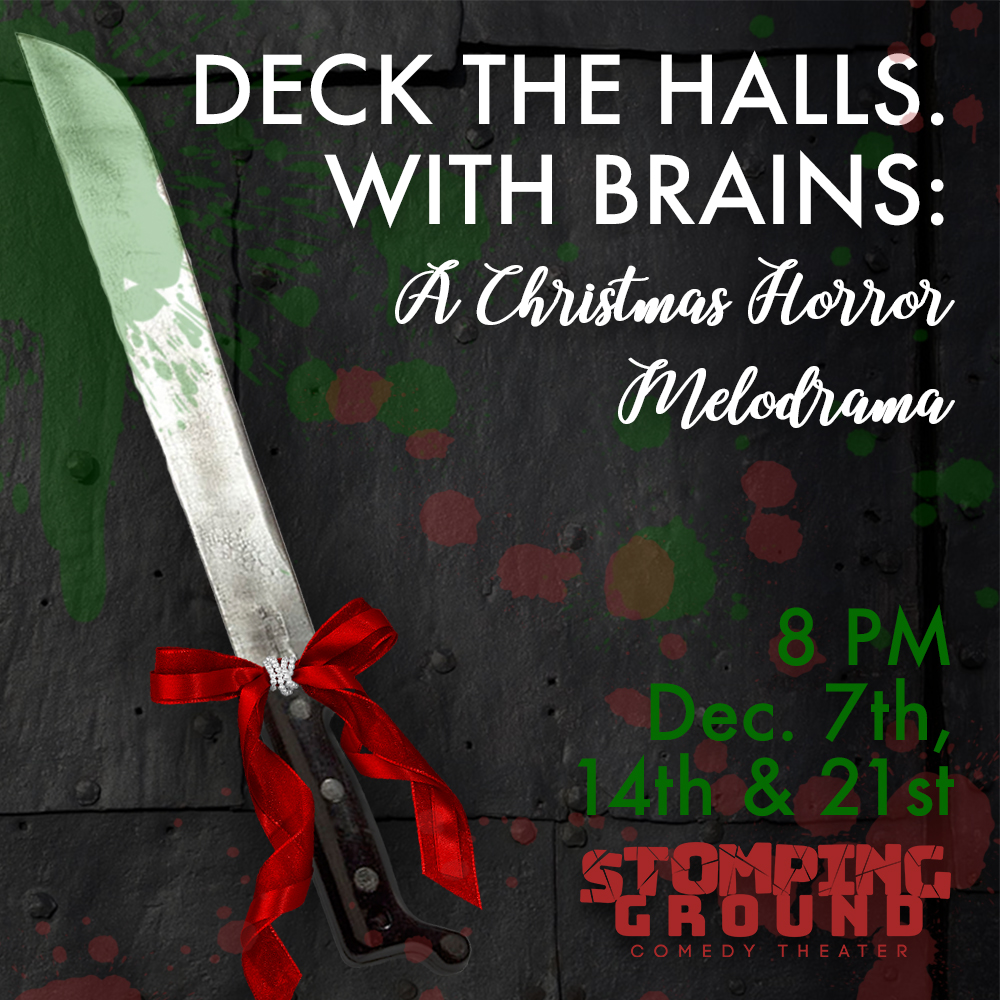 What do you get when you combine a heaping spoonful of Christmas special, a healthy serving of melodrama, and just a dash of zombies? Why the perfect Holiday recipe for laughter this December, of course! Celebrate Christmas in the bunker at Stomping Ground Comedy this year with Deck the Halls. With Brains: A Christmas Horror Melodrama by Greg Silva. Join a gang of misfits trying to outlast the zombie apocalypse while waiting on the big guy in red, Santa himself! Will he be able to reach them? Will someone find love? Are zombies going to ruin Christmas? Find out for yourself December 7th, 14th, and 21st at 8 PM at Stomping Ground Comedy this Holiday Season.
Featuring: Mandy Reichelt, Jared Culpepper, Ashley Rountree, Averie Bell, Brandon Whitlock, Tiffani Rodriguez and Brad McEntire
Directed by: Jacie Hood
Assistant Directed by: Jonathan Hardin
Find out more »
9:30 pm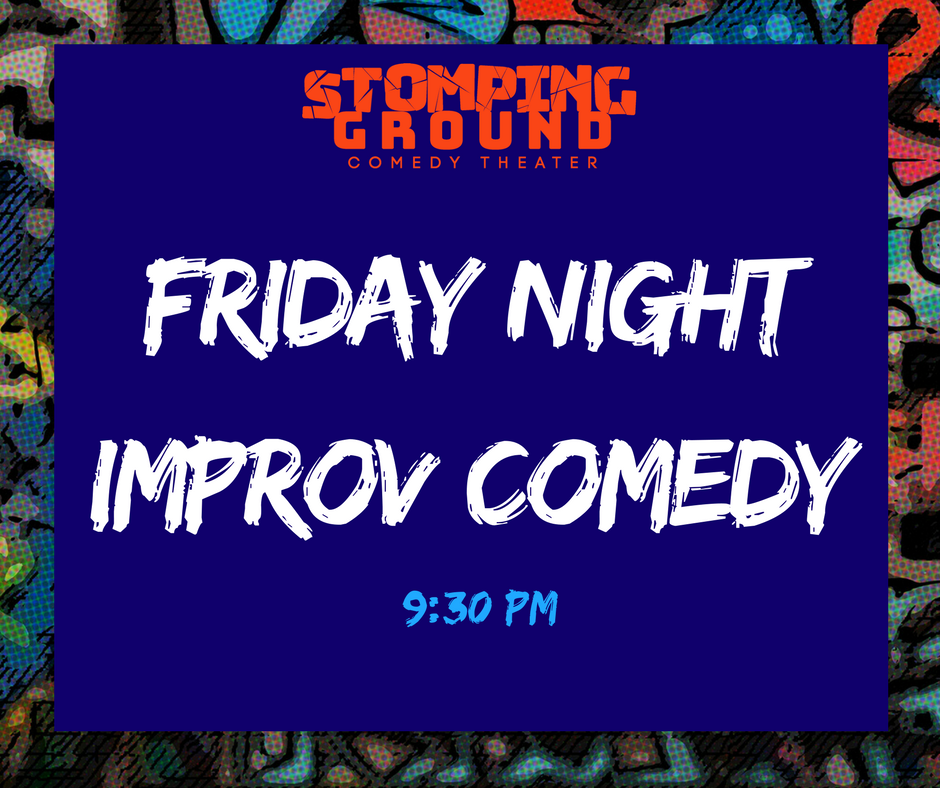 Long form Improvisational Comedy brought to you Stomping Ground Teams Cuddlefish, Warm Milk, Kill Me Please, & Mama Tried. You'll be seeing triple as Stomping Ground House Team Cuddlefish shows you three iterations of the same scene and then takes you on a wild ride inspired by this threepeat. Warm Milk takes the audience on an endearing journey with lovable characters and scenarios. Sometimes it is a single story much like a long comedic play, and sometimes it's a series of interwoven stories. Either way it is warm and delicious.  Kill Me Please, inspired by a single word, will take the audience to the depths of weirdness with their organic, playful style. Mama Tried is made up of veteran improvisers Tyler Via, Rachel Farmer, and Chad Cline. Their wild stylings and physical scene work is a roller coaster to behold. You can try to tame them but it won't help much. 
This show is rated M for Mature. Stomping Ground is BYOB. Seating begins 15 minutes prior to the start of the show.
Find out more »
+ Export Events