Friday Night Improv with Brotherless, Cuddlefish, Mama Tried, & Baby Cats
November 30, 2018 @ 9:30 pm

-

10:30 pm

$5 – $10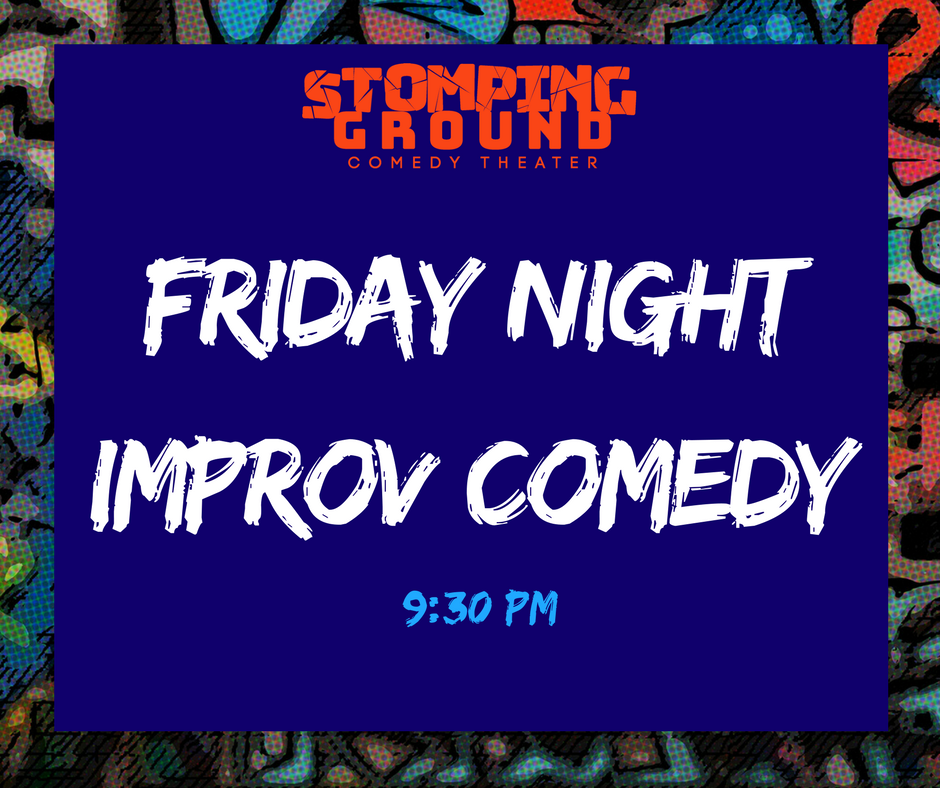 Long form Improvisational Comedy brought to you Stomping Ground Teams Brotherless, Cuddlefish, Mama Tried, & Baby Cats. The definitely-not-brothers of Brotherless are Tyler Via, Luis Lujan, and Logan Romero. These bold players weave a tale derived from a simple, one-word suggestion from their audience. Their high-octane style takes the audience from scene to scene with each scene building upon the last. You'll be seeing triple as Stomping Ground House Team Cuddlefish shows you three iterations of the same scene and then takes you on a wild ride inspired by this threepeat. Mama Tried is made up of veteran improvisers Tyler Via, Rachel Farmer, and Chad Cline. Their wild stylings and physical scene work is a roller coaster to behold. You can try to tame them but it won't help much. Stomping Ground's House Team Baby Cats' organic scenes are relatable and grounded, giving the audience those warm, fuzzy feelings you get when you spend time with your favorite furry friends.
This show is rated M for Mature. Stomping Ground is BYOB. Seating begins 15 minutes prior to the start of the show.
Tickets are not available as this event has passed.