Friday Night Musical Improv Jam!
July 29 @ 7:00 pm

-

9:00 pm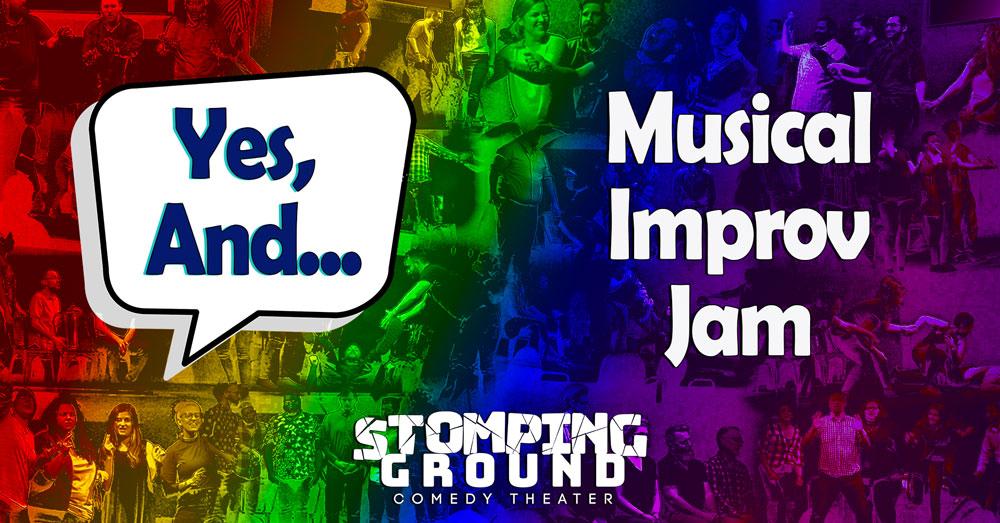 Perform Sweet Sweet Songs and Scenes in this *Free* Monthly Musical Improv Jam!
Come on, yall, let's sing! Josh is on the keys, Greg is hosting, so let's sing some songs, play scenes, solos, duets, get some reps, shake out those and have fun! Sign up or just show up, just come and Jam…Musically! Recommended for performers who have some musical improv experience or improvisers who want to try something *New*! This *free* event is BYOB!
Jams will focus on:
Songs & Scenes
Solos & Duets
Musical Structures & Formats
Fun & Connectivity
Registration is optional and used only for planning purposes. Stick around after the Jam for the 9:30 show which features the Level Six Improv Graduation Show and one-man improvised musical, Fugue State.
This *free* drop-in Jam is Friday, July 29th from 7-9 pm. The instructor/host is Greg Mihalik and your MD is Josh Diamond. This community event is free. All students must adhere to policies in the Stomping Ground Student Handbook. Must be 18 years or older. This event is BYOB. Stomping Ground Comedy Theater follows current CDC guidelines for masks, PPE, and social distancing policies. You can find our up-to-date policies and FAQs here.