Not Your Momma's Ingenue
May 12, 2018 @ 8:00 pm

-

9:00 pm

$10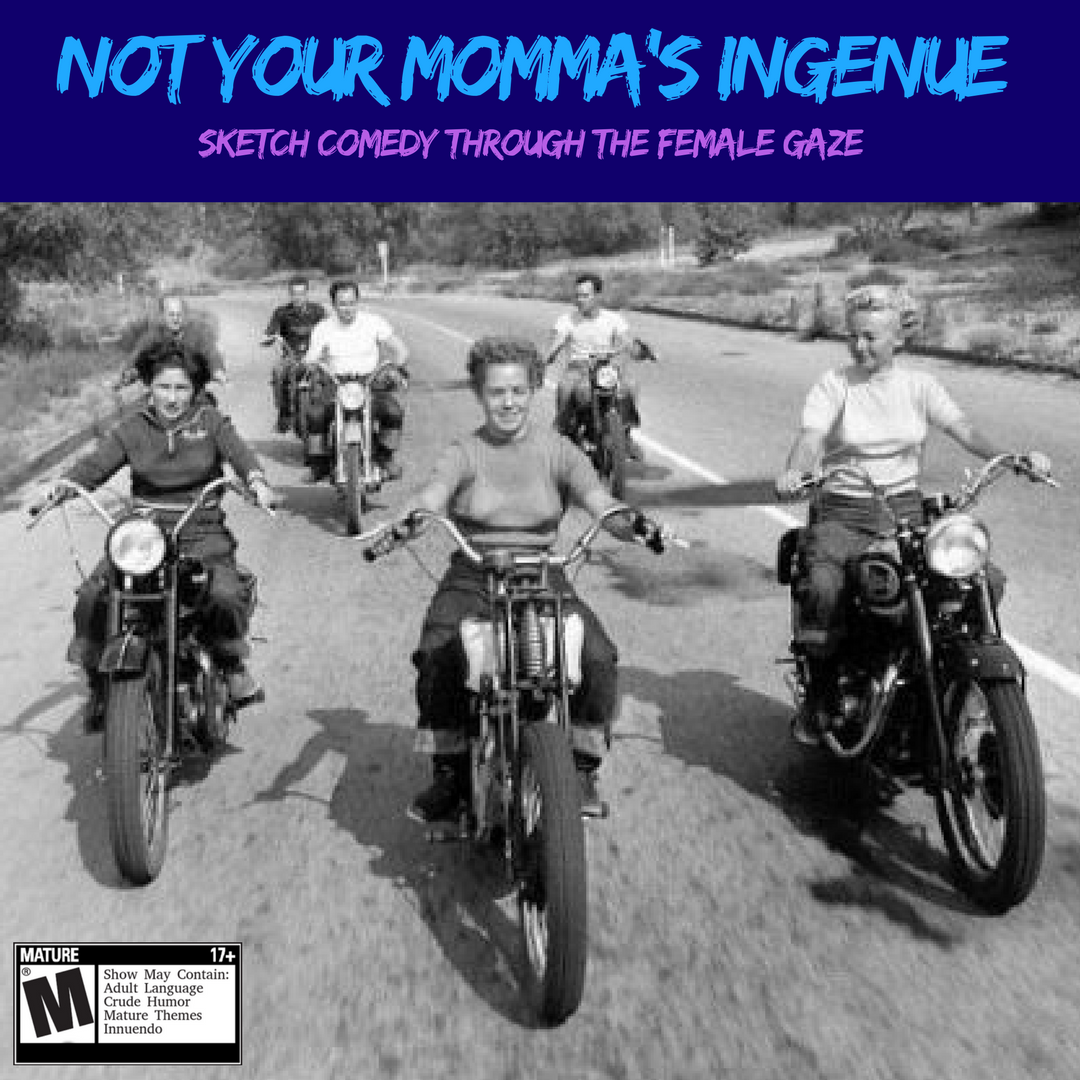 An evening celebrating the female gaze through sketch and characters, Not Your Momma's Ingenue follows some pretty simple rules. Each sketch must pass The Bechdel Test, a test popularized by Alison Bechdel's comic Dykes to Watch Out For, in a 1985 strip called The Rule. Monologists and solo performers celebrate the power of being female.
The writers and performers aren't a group to miss, y'all…
Improv (Friday 11th) by the hilarious all-gal group, Friends University
Improv (Saturday 12th) by the fiery, funny, and powerful combination of Meili Chao, Lynsey Hale, Lauren Oxford, and Rachel Farmer
"Porch Pirates" by Luis Lujan, performed by Elizabeth Robinson and Magen King
Original, solo performances by Kate Grogan, Lori Burgin, and Tori Mills
"Petty, Petty Princesses" by Jacie Hood Wenzel
"Sanctimommies" featuring Crystal Lowry, Magen King, Lily Callaway, Rachel Farmer, Elizabeth Robinson, and Marissa Nieto
Tickets are not available as this event has passed.