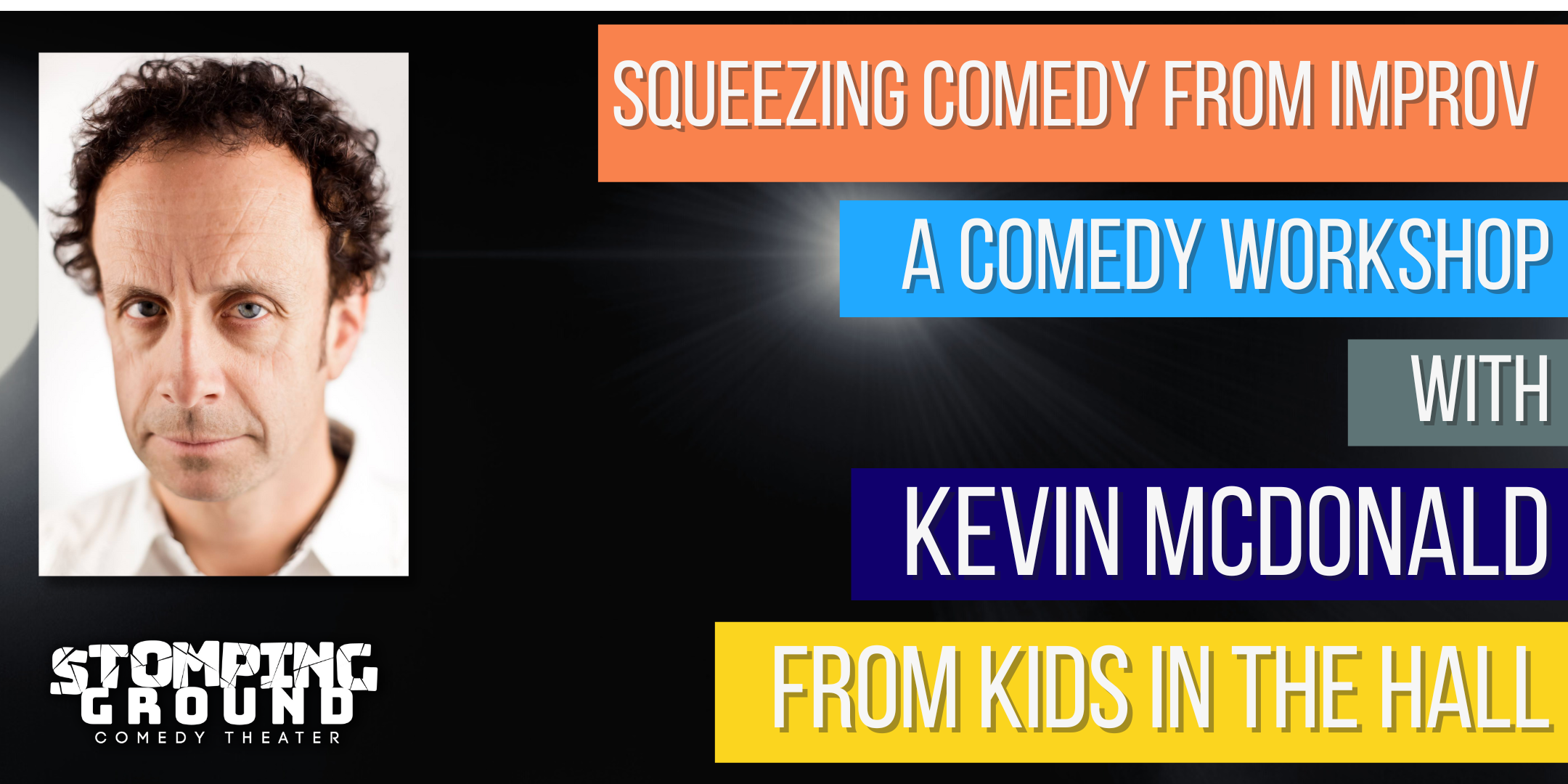 Learn how to use improv to create sketches with a comedy legend!
Kevin McDonald (Kids in the Hall, That '70s Show, Lilo & Stitch) is excited to spend the weekend back at Stomping Ground teaching students how to create original sketch comedy from improv!
In this four-hour workshop, students will work with Kevin to learn his process for using improv to develop fully realized comedic scenes. Students will improvise scenes in small groups and then work with Kevin to identify a strong comedic premise, refine characters and story elements, and then improvise a new scene based on his feedback. Some experience with improvisation is recommended.
Topics in this course include:
Using improvisation to generate and refine ideas
Finding a strong sketch premise from an improvised scene
L?earning a new creative process from a comedy legend!
This is a one-day workshop held Saturday, January 21st from 12-4 pm. The instructor is Kevin McDonald. All sales are final. Classes are non-refundable but enrollment can be deferred to a future class. All students must adhere to policies in the Stomping Ground Student Handbook. Must be 18 years or older. Stomping Ground Comedy Theater follows current CDC guidelines for masks, PPE, and social distancing policies. You can find our up-to-date policies and FAQs here.