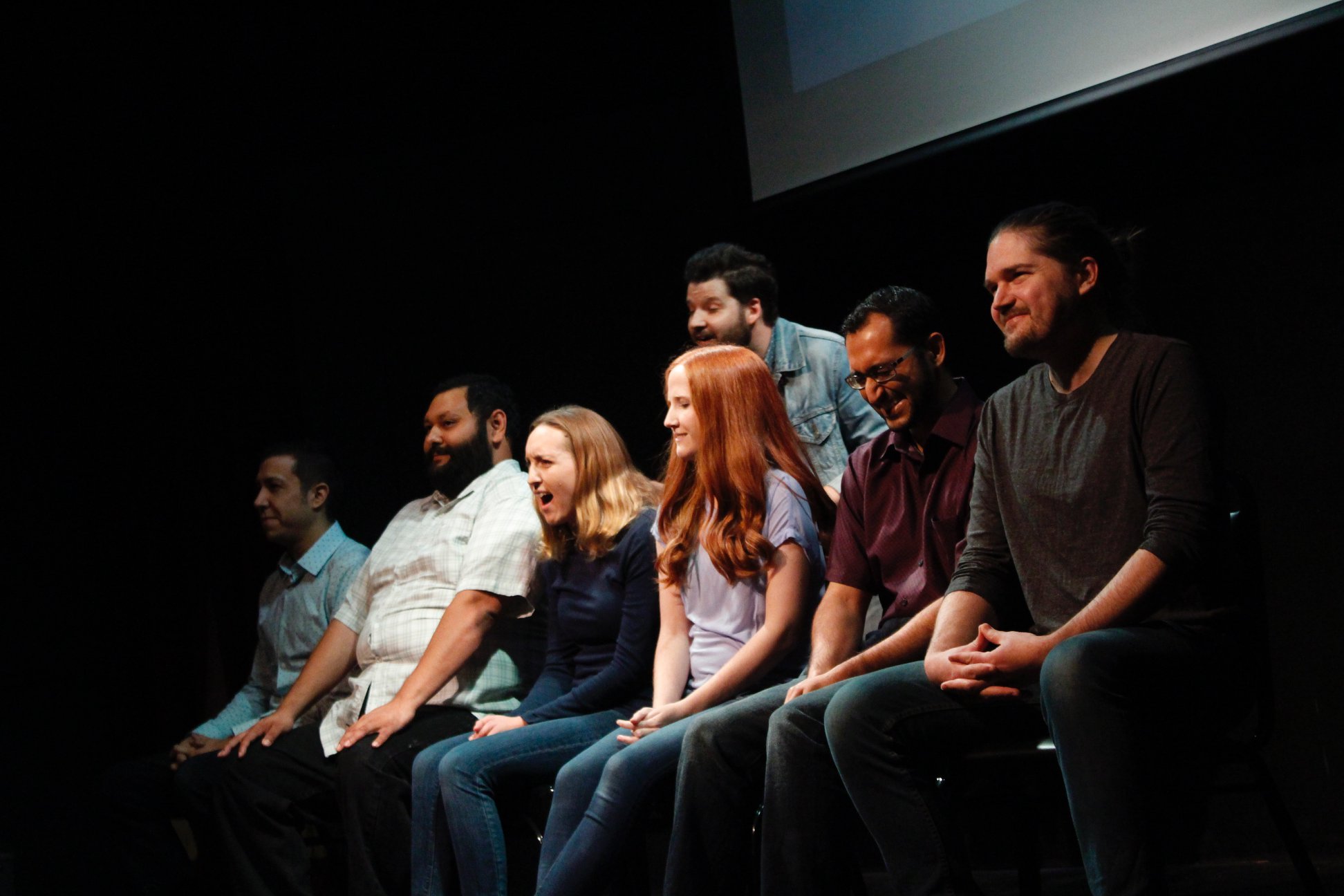 Stomping Ground educates, entertains, and empowers the community – connecting people through comedy.
And we won't stop till everybody's laughing.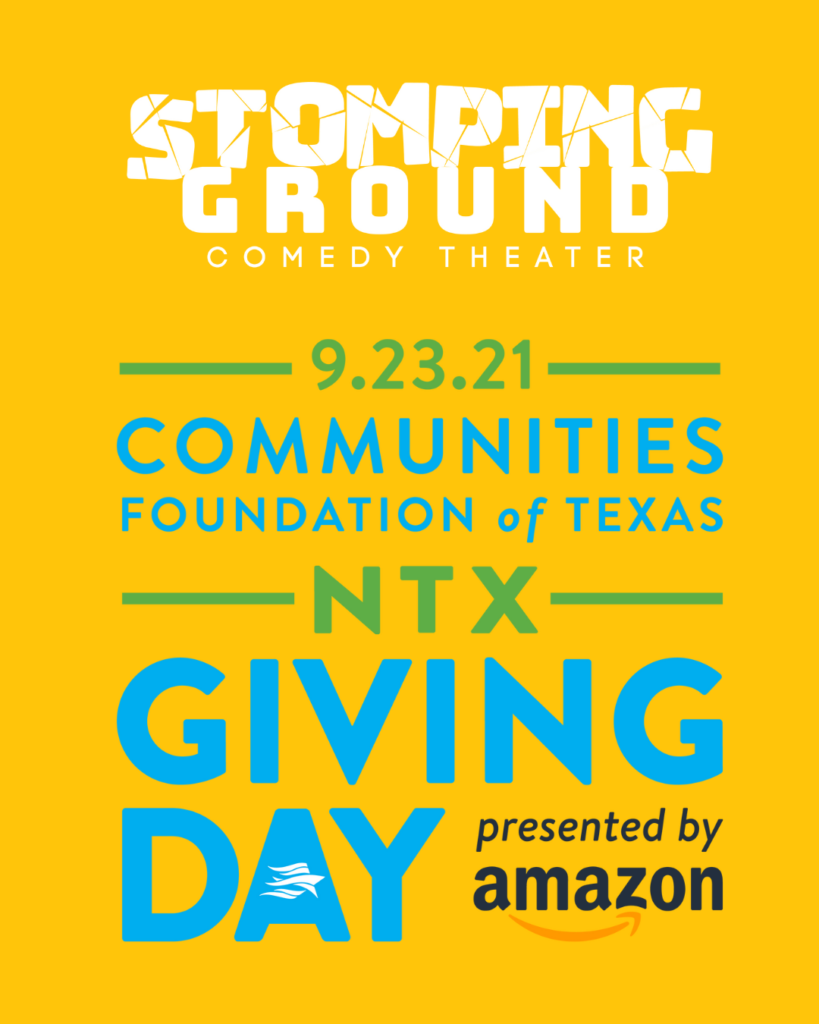 Share a laugh this NTX Giving Day
These days, we could all use a laugh. At Stomping Ground, we know you want to give back to your community by supporting the causes that are important to you.
North Texas Giving Day is right around the corner, and we're hosting an online raffle contest to celebrate! Buy a ticket for the chance to win Cowboys, Rangers, or Stars tickets, or a private suite at Lonestar Park, and to help us reach our Giving Day fundraising goal.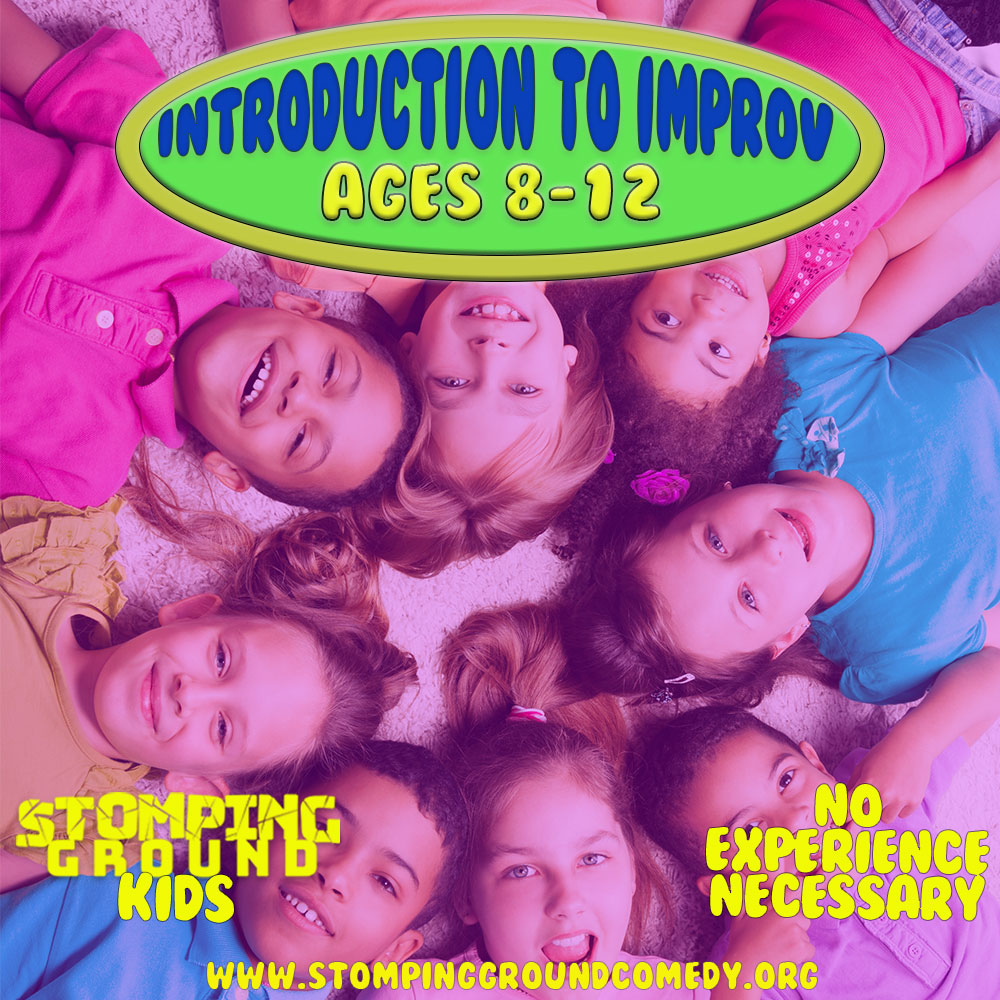 Kids Intro to Improv!
Do you have a youngster who loves to clown around or one who wants to come out of their shell? Improv is great for both! Classes start September 25.
Stomping Ground Throwdown
Do you have an improv team that wants to take the stage? Submit for the Throwdown happening this Fall on Friday nights!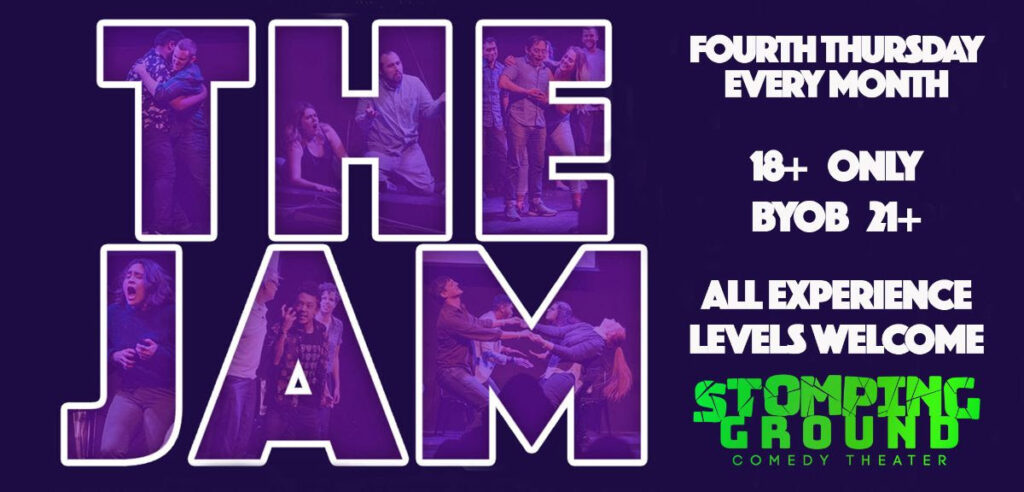 The Jam
This *free* monthly improv jam is a great chance to meet, warm up together, and then get some reps on the SG stage! The Jam is free for everyone and a great opportunity to perform for experienced performers and anyone who wants to try something new! This is a free community event, however, registration is required to attend. This event is BYOB.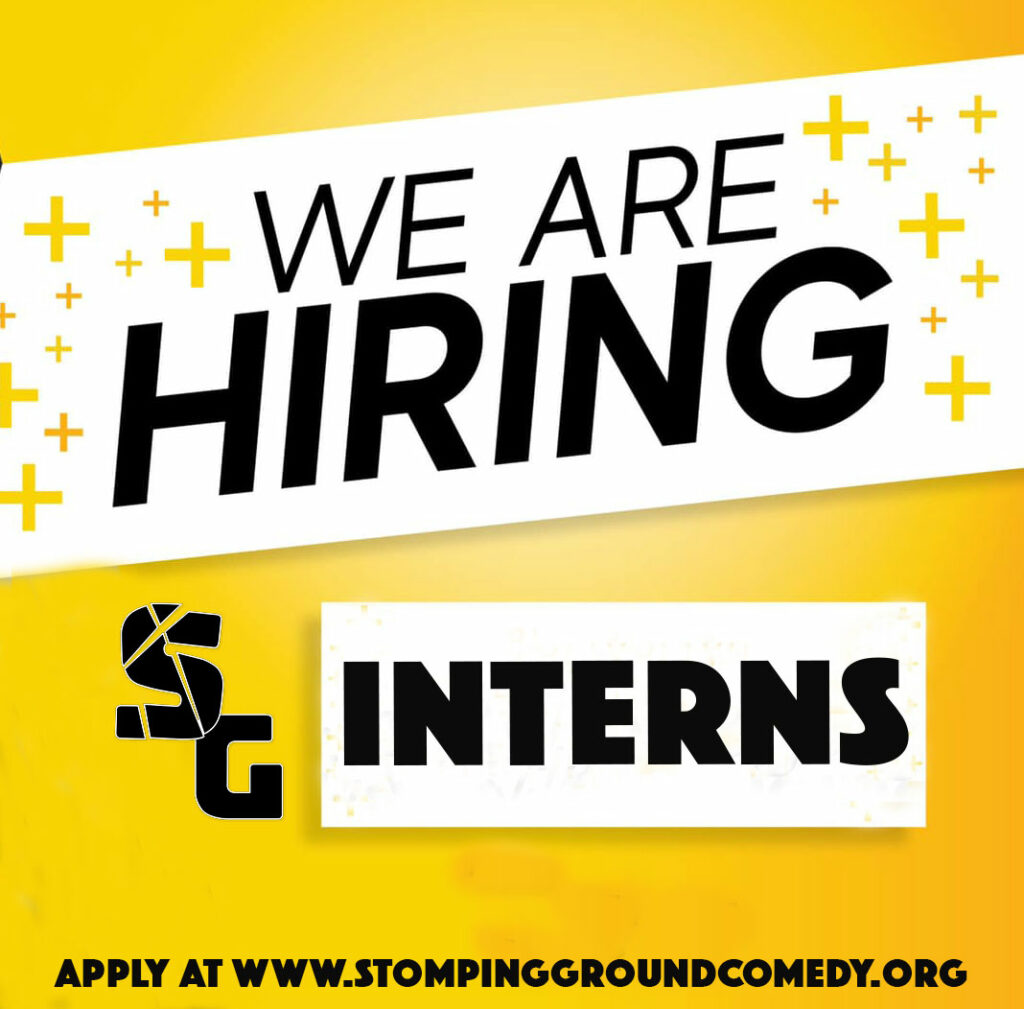 Internship Program
The Internship Program with Stomping Ground is a rewarding experience! Each intern is expected to work 12-15 hours per month on the weekends. Interns will report and receive assignment from his/her designated Department Director.
Application Deadline: 1 month prior to the start of the next term of classes.
Improv for Life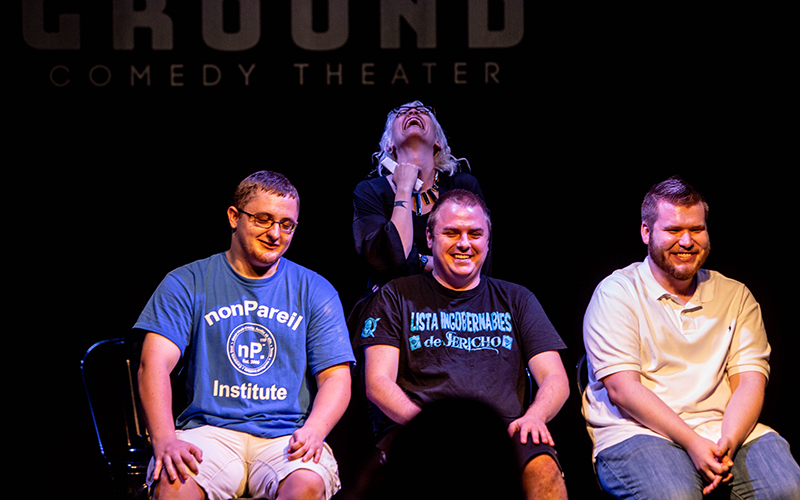 Improv affects a range of human emotions and life skills, and promotes emotional and mental health.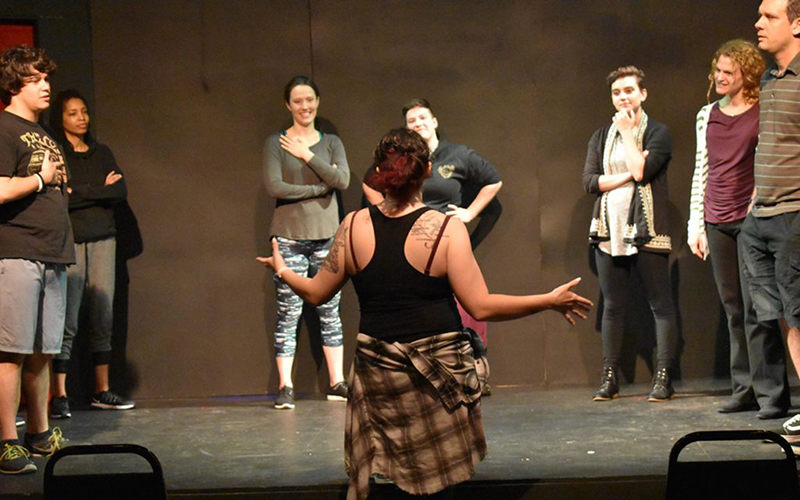 Take an Improv for Life class and see that the brain learns better when you are having fun!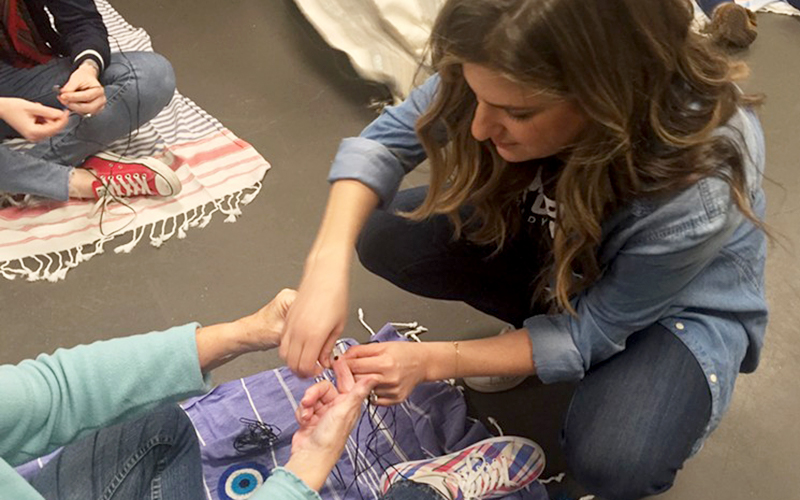 Read more about the science behind improv!
Black Lives Matter
The improv world was built on the concept of "I got your back" and now more than ever we want to say unequivocally to the Black community that we have your back and we stand alongside you.