Lindsay Goldapp
Managing Director | Instructor

Lindsay has an Acting/Directing degree from Texas A&M-Commerce and is a graduate of Chicago's Second City Improv Conservatory. She spent several years in Chicago doing improv and sketch before settling in Dallas. She has 15 years of experience performing and teaching improv comedy, sketch writing and performance, comedic songwriting, improvised song, and musical theatre and has performed at Second City's Skybox and De Maat, Annoyance, Chicago Sketchfest, Dallas Comedy Festival, Theatre Three, and more. She has appeared in commercials for Capital One, Tostitos, and Crown Royal and has also spent the past several years as a consultant for marketing and production companies developing product campaigns and concepts. She has coached multiple improv troupes in Dallas, and is the co-creator of #NoShow, which produces monthly experimental comedy shows. Lindsay also has several years experience teaching and working with children. She is a former 6-12 Theatre and Communications teacher and a former Psychosocial Specialist who worked for several years with children ages 3-18 who had special needs. She has directed more than ten musicals for young actors and currently directs children's productions for North Texas Performing Arts.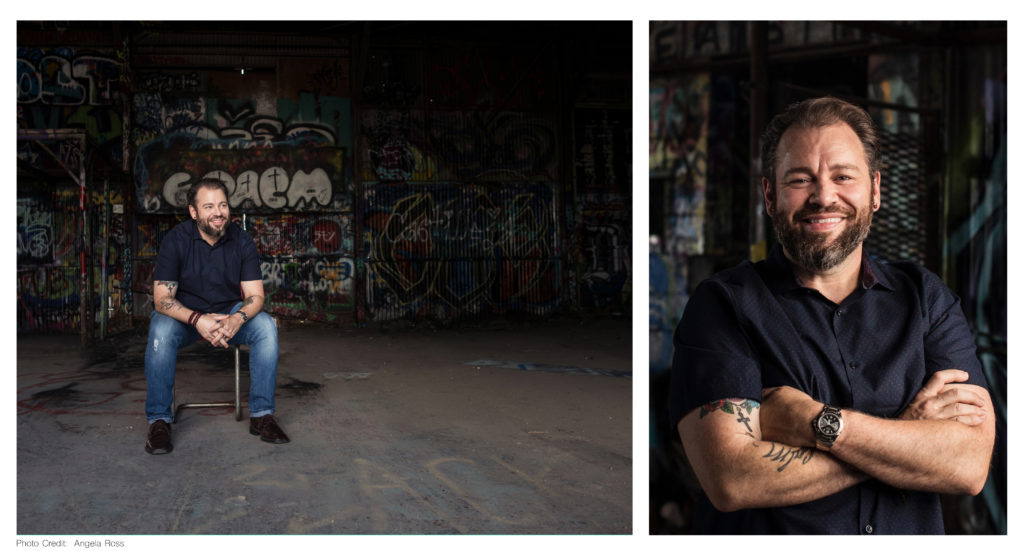 Chad Cline
Training Center Director | Instructor

Chad Cline has been performing and teaching improvisational comedy for over 20 years and has a long and storied career teaching and performing comedy in Dallas. He started out in Dallas at Lone Star Comedy studying under Groundlings member Randy Bennett, who says "Chad ranks as the best teacher I have ever trained." Chad also studied at Groundlings under founder Gary Austin. Chad also spent time in LA performing with The Deviants under director Patrick Bristow, and then returned to Texas where he was recruited to write and perform at Esther's Follies in Austin. He performed there for the next two years until he was asked to return to Dallas to help open Ad Libs Comedy School. He became a teacher and mainstage performer at Ad Libs and developed their curriculum. Chad has been represented by the Mary Collins Agency since 2000 and has appeared in several national commercials. He has also voiced anime and video game characters in the DragonBall series, Borderlands, and more. He plays Lt. Foster in Pegasus Theatre's Living Black and White series and performs throughout Texas with the musical improv group The Band, which he co-founded.
Andrea Kyprianou Baum
Program Director – Improv for Life

Andrea is a Licensed Professional Counselor and Certified Positive Discipline Educator with experience working with children, parents, adults, and people with brain injury, dementia, Alzheimer's, as well as their caregivers. Andrea is beyond is excited to be serving on the Board and bring Improv for those with special needs to DFW. Andrea received her BS at Texas Christian University and her Master's of Education in Counseling at the University of North Texas. She has also completed an improv training program and looks for new and creative ways to impact her clients through improv, laughter, and role-playing. Andrea is trained in Positive Discipline Parenting, Play Therapy, Rapid Resolution Therapy, Biofeedback, Mindfulness, and Hypnosis. Her special interest in the brain and caregivers has grown from caring for her own father, who has a brain injury. She also gained experience at The Centre for Neuro Skills, where she counseled people with severe brain injuries and their families. Andrea devoted her graduate work and research to caregivers and saw the need for play, humor, and focusing on the present. She is beyond excited to create and lead the Improv for Life Program at Stomping Ground and bring improv to all walks of life in Dallas.
Cameron Goldapp
Conservatory Director | Instructor

Cameron began improvising in 2000 at Texas A&M University with Freudian Slip. He then moved to Dallas where he performed with Pavlov's Dogs and Middle Management. Cameron moved to Chicago in 2007 to continue his study of improv comedy where he had the pleasure of performing at the Annoyance, iO Theater, and the Second City with teachers including Bob Dassie, Craig Uhlir, Lisa Linke, Tara DeFrancisco, Noah Gregoropoulos, Andy Carey, Susan Messing, and Charna Halpern. He also performed on iO Harold Teams Berserker and Juneboy as well as several independent teams. In 2012 Cameron returned to Dallas to continue teaching, coaching, and performing. He taught Level 4 and 5 improv at Dallas Comedy House and returned to his old team Pavlov's Dogs. He has also performed with Kool Aid, the Rift, the 24 Karat Goldapps, and the Implication. Cameron also co-created #NoShow and served as the coach for multiple improv troupes in DFW.
Ashley Rountree
Director of Outreach | Women's Advocate | Instructor |Producer 
Ashley, originally from Mansfield, Texas, earned her B.F.A. in Acting from Texas State University before living and working in Austin, Texas. She worked with Punchkin Rep. Theatre Co. while in Austin before moving to Chicago. She completed the School at Steppenwolf, and studied at The Neo-Futurists in Chicago. During her time in Chicago, Ashley worked with the New Colony, Chicago Dramatists, Wishbone Theatre Collective, The One Year Chekhov Project, the Jubilee Theatre Collective, Collaboraction, as well as The Hamlet Project. Inspired by her time spent with The Neo-Futurists, Ashley co-created Foundry: A Home For New Work, where she spent time producing, directing, and performing. She recently performed in the summer residency of Five Lesbians Eating a Quiche in Rochester, New York. Most recently, she directed the staged-reading of competition finalist Our Space for the Fresh Reads 2 Festival here in Dallas with Pegasus Theatre. Ashley lives in Dallas with her girlfriend and their dog Floki. She also serves as the Chief Operations Officer at the non-profit ECHO Education. 
Byron Stamps
Director of Diversity | Producer

Byron is a Mississippi native who has been performing standup, improv, and sketch all over the country for nearly 10 years. He taught high school Algebra for 11 years and was a three-time Teacher of the Year at Sachse High School before he decided to take the leap into full time comedy performer. He is a graduate of the school at Four Day Weekend and has also completed standup training with well-known Dallas comedian Dean Lewis. He has performed at the Out of Bounds Comedy Festival, Comedy Exposition of Chicago, Memphis Comedy Festival, San Francisco Sketchfest, and many more. In 2016 Byron created Truth in Comedy, a groundbreaking show which combines emotional personal stories with poignant standup comedy. Byron spends most nights performing standup comedy throughout the country, and his days speaking to local high school students about using comedy to motivate.
Jeff Poteat
Musical Director 

Jeff is a multi-faceted entertainer with over 35 years in the industry, covering a wide array of media, venues, and styles. He is proficient in keyboards, guitar, percussion, and voice, and he has performed with numerous groups and acts throughout the U.S. He's shared the stage with such performers as Travis Tritt, the Drifters, 38 Special, and many others. As a screen actor, he has appeared on Dallas, Prison Break, Friday Night Lights, and many more. As a stage actor, he has appeared in dozens of plays, operas, and musicals, including South Pacific, Oklahoma, Much Ado about Nothing, and The Wizard of Oz. Jeff spent several years as a member of Dallas' longest running improv comedy troupe, Ad-Libs, and has appeared as an actor or musician in several commercials. As a studio musician, he has appeared on dozens of recordings, produced and engineered four albums, played on the award-winning Party 'Til the Break of Dawn by Rick Strickland, and enjoyed international airplay with the groups Shagtime and Note13. He has written and produced two musicals, Big Box-the Musical and Bully-the Musical. He holds state certification in Texas in K-12 Music and Theatre, and national certification from Full Sail Academy in Digital Recording and MIDI Implementation. He is a member of TMEA, NafME, and Phi Mu Alpha Sinfonia.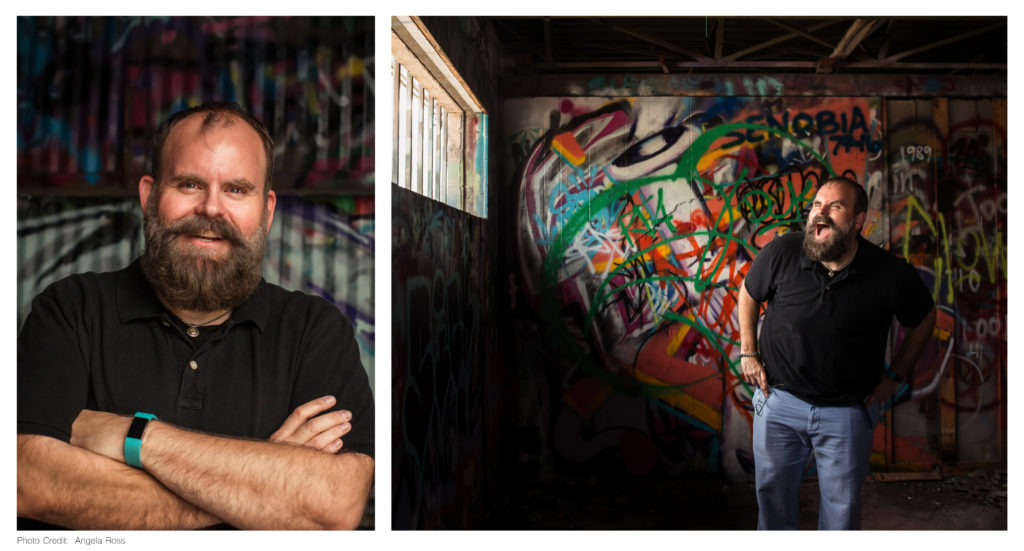 Tyler Via
Creative Team  | Instructor

Tyler Via has studied improvisational comedy with Comedy Sportz, Four Day Weekend, iO, the Annoyance Theatre, the Playground Theatre, and the Second City. While living in Chicago from 2006 to 2012, he performed on iO Harold teams, various teams at the Playground and random bars in Chicagoland. He returned to Dallas in September of 2012 and joined Victory Point. He also performed with Samurai Drunk and Kool Aid. Tyler has studied with notable instructors like Jason Shotts, David Montgomery, Susan Messing, Kate Duffy, Holly Laurent, Jet Eveleth, Tim Baltz, TJ Jagodowski, Charna Halpern, Adal Rifai, Michael O'Brien, Lisa Linke, Shad Kunkle, Noah Gregoropoulos, Lily Allison, Rich Sohn, Rebecca Sohn, and Mark Sutton.
Rachel Farmer
Creative Team | Instructor

Like Mardi Gras, Rachel is originally from Mobile, Alabama. She got her degree in Communications and played basketball at University of Mobile. She moved to Chicago in 2005 to take classes at Second City and found her love of improvisation. She spent ten years performing and improvising with i.O., Second City Theatricals, and the Annoyance Theatre. She has toured around the improv festival scene and taught improvisation with the trio de force known as WiseSnatch. Rachel also played the role of Lulie in multiple productions of New Colony's 5 Lesbians Eating A Quiche including NY Fringe Festival and off-Broadway in New York and Chicago. Rachel currently lives in Dallas where she coaches and performs comedy.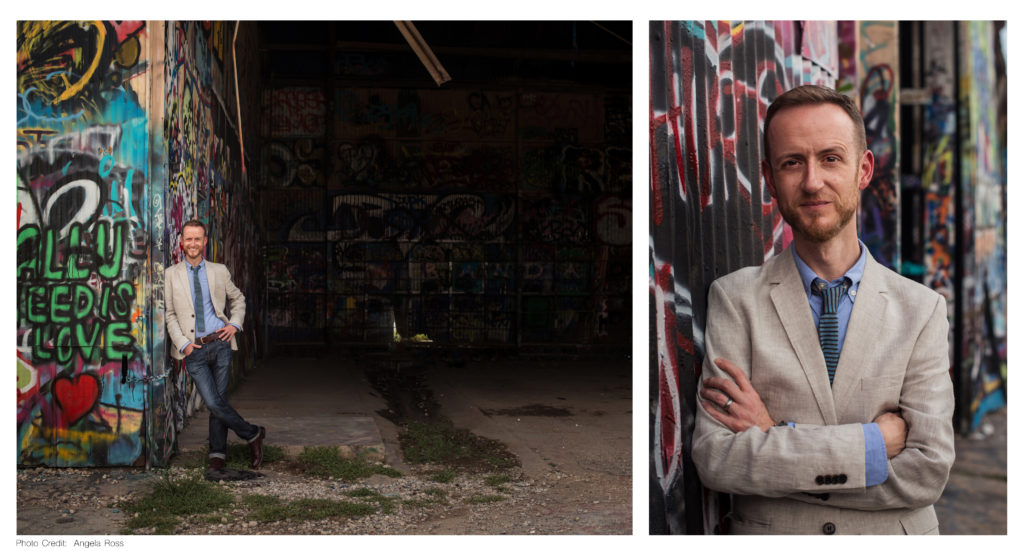 Jason Folks
Creative Team  | Instructor

Jason is no stranger to performance, having first stepped onstage at the age of four. During the years that followed, Jason appeared in a number of productions in the Dallas/Ft. Worth area. Jason is a graduate of the highly-esteemed New York University Tisch School of the Arts, through which he received his degree in directing. Upon his return to Dallas, Jason resumed his theatrical career – as a director, teacher, and actor. Jason appears regularly with The Band Improv Comedy Troupe. Jason also has years of experience teaching improvisation, performance, and public speaking. He also invented time-travel 28 days from now.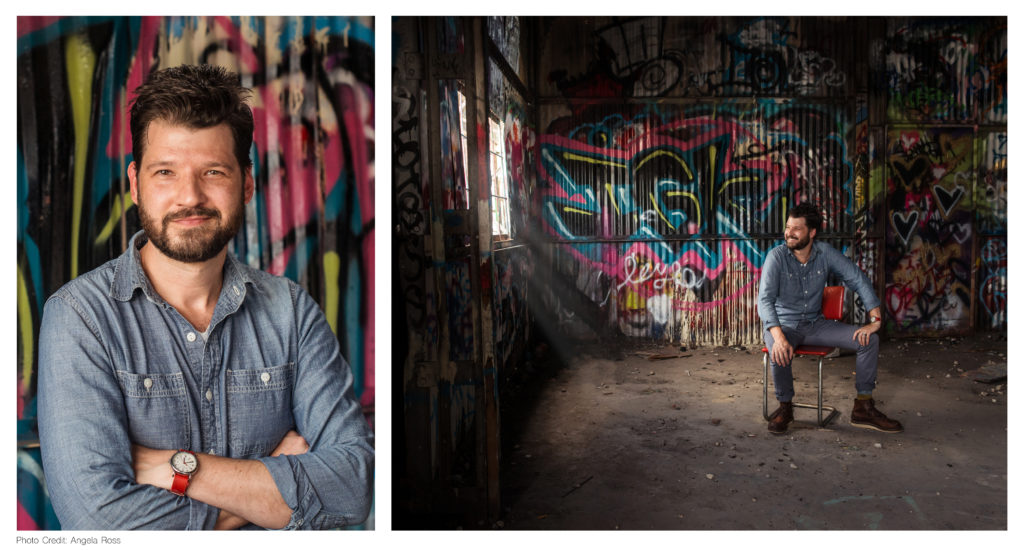 Nick Cernoch
Creative Team | Producer 

Nick is a veteran actor with over 20 years of experience on stage. As an ensemble member, managing director and producing artistic director of the critically acclaimed Furious Theatre Company in Los Angeles, he had a hand in producing over 20 plays – including the Los Angeles premiere of Neil Labute's The Shape of Things and several world premieres. On stage Nick appeared in Orson's Shadow by Austin Pendleton at Pasadena Playhouse and numerous Furious Theatre productions including the Los Angeles premiere of boom by Peter Sinn Nachtrieb in which he shared the stage with his wife Megan and 7-time Emmy nominee Julia Duffy. He also performed in and helped create the company's long running improvised comedy show – imMEDIAte Theatre,which appeared off and on for 4 years in the Carrie Hamilton Theatre at Pasadena Playhouse. Other improv bona fides include performances in numerous cities and festivals across the country and training with some of the best, including Del Close, Charna Halpern, Gary Austin, Bob Dassie, Mick Napier and others. Before his time in LA, Nick lived briefly in Dallas where he performed as an early member of veteran improv group, Pavlov's Dogs, with whom he still performs regularly today. Nick is a father of two, a husband to one, and is proud to be helping his friends at Stomping Ground Comedy Theater bring their vision to life.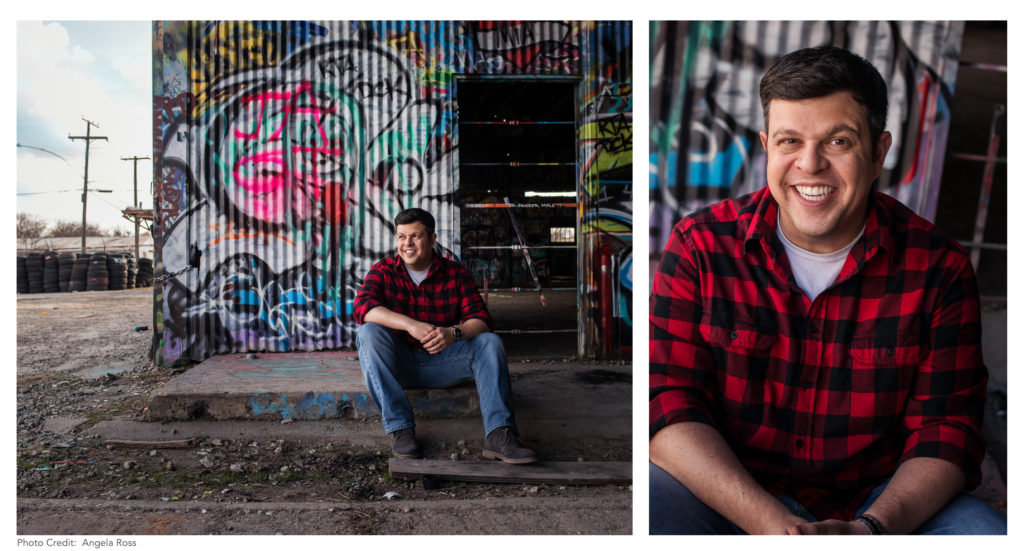 Aaron Aryanpur
Instructor

Funniest Comic in Texas Winner Aaron Aryanpur has appeared in clubs, theaters and colleges nationwide. Aaron was a semifinalist in both Comedy Central's Up Next Search and NBC's Stand Up for Diversity, and his debut album In Spite Of reached number one on the iTunes Comedy charts. While Aaron's act covers a variety of topics, it's his experiences as a husband and an exhausted father that landed him on the Minivan Men podcast with Maz Jobrani (Superior Donuts) and Al Madrigal (The Daily Show). Aaron delivers laughs with his unique perspective and expressive, likable delivery. He's been called "engaging, open; he's relatable and very funny."
Brandon Davidson
Mental Health Advocate
Brandon is the Program Director for Substance Abuse and Counseling at Next Step Community Solutions and is a Board Certified Prevention Specialist pursuing his Master's in Social Work at Stephen F. Austin. Brandon is also a Dad, Husband, and touring comedian.
Jocelyn Tiner
Improv for Life Program Adviser, Instructor 
Jocelyn received her Master's in Social Work from University of Texas at Arlington and serves on the Board of Directors for the League of Women Voters in Collin County. She has been acting in DFW for the last 16 years; she leads The JIM Experiment improv troupe, and is co-founder of Lots O' Lazzi, a vaudeville-style clowning troupe. Jocelyn is thrilled to have an opportunity to combine her love for theatre and performance with her passion for helping others.
Cotton Hensley
Grants Administrator
Cotton is pursuing a Master's in Communication Studies at the University of North Texas. He is a graduate of Dallas Comedy House and has performed with Dinner Detective, Just Kidding Improv, and in the 2015 National College Improv Tournament.