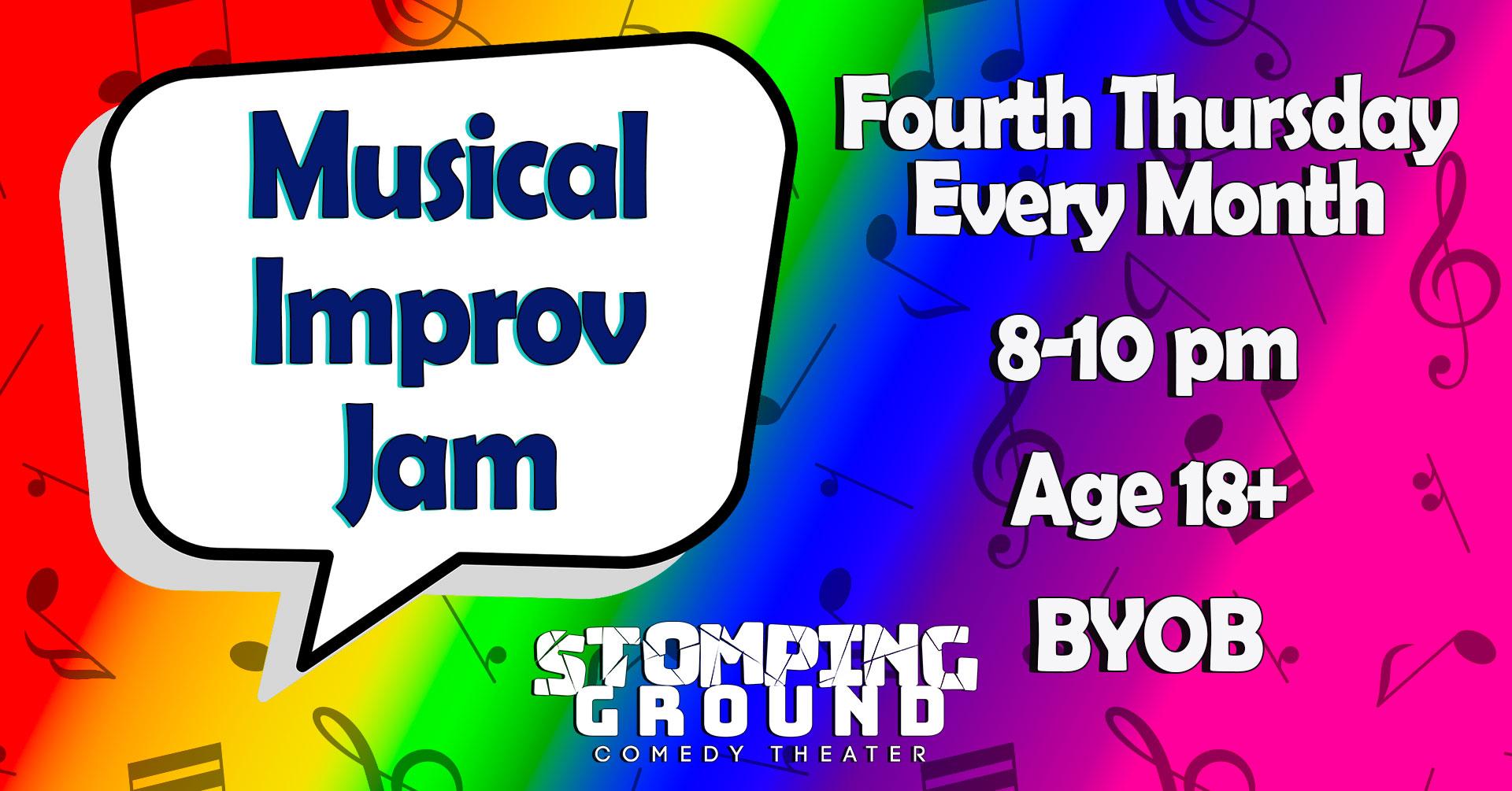 Perform sweet, sweet songs and scenes on the fourth Thursday of the month!
Come on, yall, let's sing! Fourth Thursdays of the month are now FREE Musical Improv Jams!
Daniel is on the keys, Lynsey is hosting, so let's sing some songs, play scenes, solos, duets, get some reps, and have fun! Sign up or just show up, just come and Jam…Musically! No musical experience or ability is necessary. Beginners welcome. This *free* event is BYOB!
This Community Event includes:
Connecting & Play through Warm Ups
F?ighting the fear and singing!
S?cenes into songs
Registration is for planning purposes only and is not required. You're welcome to just show up and play!
This *free* drop-in Musical Improv Jam is Thursday, September 28 from 8-10pm. This community event is free. All students must adhere to policies in the Stomping Ground Student Handbook. Must be 18 years or older. This event is BYOB. Stomping Ground Comedy Theater follows current CDC guidelines for masks, PPE, and social distancing policies. You can find our up-to-date policies and FAQs here.