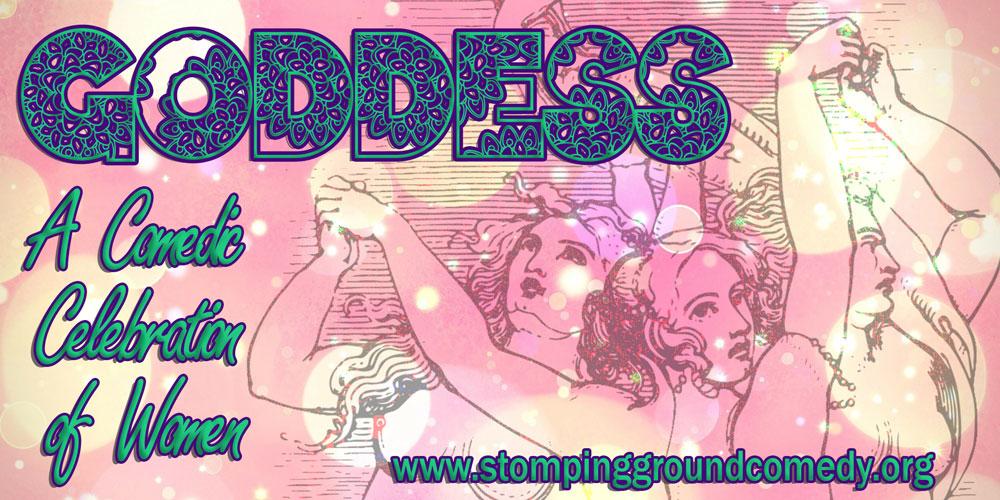 Celebrate International Women's Month with the funniest women in the metroplex
J?oin Goddess hosts Lindsay Goldapp and Bailey Maxwell for this special, one-night-only engagement featuring the funniest women in the metroplex. Celebrate International Women's Month through sisterhood, laughter, keening, and caftans.
Goddess is a live talk show with special segments like "Tarot Card Google", community keening, and much more. A night of comedy by women, for women (that men can enjoy too), audience members will delight in the diverse comedy stylings celebrating women and showing why they're true goddesses on earth. Bring your own caftan and flower crown, you goddess, you.
T?his special episode of Goddess features three all-female improv groups including Funny Femme Fatales, Surrender Dorothy, and Yo Little Friends. The show will also feature stand-up comedy and special surprise guests! You don't want to miss this night celebrating women in comedy (and if you do miss it we will remember it forever).
Ticket prices are $20 in advance and $25 at the door. Rated M for Mature/18+. Stomping Ground is BYOB.
To purchase group ticket sales (5 or more tickets) at a discounted rate email artistic@stompinggroundcomedy.org.
Stomping Ground follows current CDC recommendations regarding mask-wearing. Social distancing should be practiced and you're encouraged to purchase tickets in advance. Alcoholic beverages are allowed for all attendees over 21 years old; patrons are asked to enjoy them responsibly. For the most current information on what to expect when heading to Stomping Ground visit our FAQ page.